If you only see your store as a "warehouse" or storage unit for your stock, you're missing out on the incredible marketing and sales opportunities offered by product displays. One of the biggest problems in retail marketing today isn't poor sales staff or the failure to have a solid Instagram hashtag—it's actually losing money by overlooking how you display your items. Believe it or not, these simple things can have a real (negative) impact on your sales:
Refusing to take into consideration the psychology of color
Not thinking about the location of stands and displays
Forgetting to take into account how your items look from the street
We're taking the mystery out of the process—here we'll explore the do's and don'ts of in-store merchandising, so you can increase your store's bottom line through the use of custom retail displays.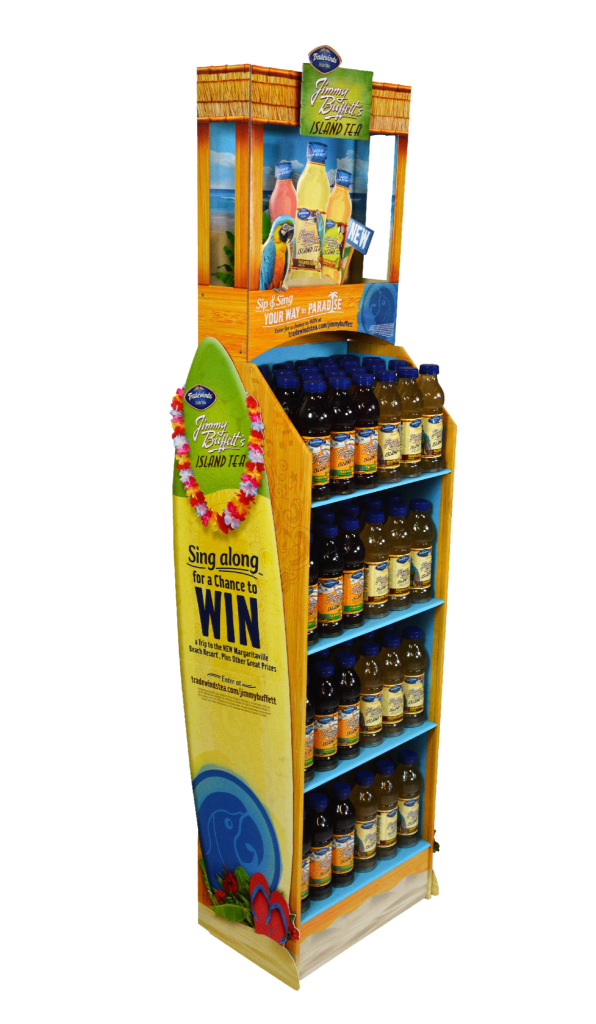 Stop Hiding
One of the most common retail mistakes we see over and over: thinking it's a good idea to hide your hottest items at the back of the store in hopes it will encourage (read: force) customers to unwillingly "browse" through the store to find them. It may seem logical that customers will add items to their cart along the way, but really, all you're doing is wasting their time and earning their frustration, not their loyalty.

What to do: Instead, refocus your efforts on doing what's convenient for your customer. Try creating a custom, boldly-colored retail display that houses popular products and is even visible from the street. Nobody will know the most popular Christmas toy that's sold out everywhere is in stock at your store if it's hidden in the back aisle. But they will certainly notice a gorgeous easy-to-see display if it's right up front! Smart business owners don't rely on cheap "gimmicks" to make their sales. They make the shopping experience intuitive and easy to navigate. You may even consider printing some fast facts about the product on the display, so customers who might not know what they're buying have the opportunity to learn why your product is a must-have. And if you can make the display interactive in some way, by creating a hashtag for shoppers to use on social media accounts, or by allowing customers to leave a message on the display in chalk or marker? Even better.
Switch It Up
So, let's say you have the perfect display for some of your store's most popular items. You thought you were doing everything right, and yet somehow, the items aren't selling like you want them to.
What to do: Ask yourself: Are these products still "in-season? or Is this still the hottest toy on the market? You wouldn't display sunscreen in December or Easter Candy when it's Halloween. Extend the same consideration to your displays when it comes to market and retail trends. Do your research, and frequently rotate the items you decide to build custom displays for so your customers don't get bored, and you can communicate to them that you're a company that's with the times and the trends. If that display you purchased is starting to collect dust, go online, check your calendar and make a change. And if your budget is a little tighter than normal, keep in mind, sometimes a change can be as simple as rotating existing displays throughout your store. Move something else to the front and center to bring in new foot traffic.
So often, the biggest mistakes in retail are the most intuitive—they're the things so seemingly obvious they may just go overlooked. Don't let something as simple, and as fun, as displays keep you in the red this quarter. Switch it up, show it off and watch your profits soar.
To start your own project, click here or contact us and we'll help you with all your questions.