With Halloween quickly approaching, we wanted to take a look at some spooky news and notes in the retail environment. Here are some good things to know if you are a product manufacturer, retailer, or just love to see what is happing in stores for Hallow's Eve.
The National Retail Federation is reporting it will be a big spending year for the holiday. According to BIGresearch, 7 out of 10 Americans plan to participate in Halloween activities. They expect to spend more as well—over $72 per consumer, compared to $66 last year.
More good news about expected consumer spending for Halloween from the KC Star: $1 billion on children's costumes, up from $840 million last year, and $1.21 billion on adult costumes, up from $990 million last year.
If you are out shopping for haunting loot, see this Consumer News article that outlines 5 tips for Halloween shoppers.
Here are a few Halloween-related projects, produced by Creative Displays Now, over the years: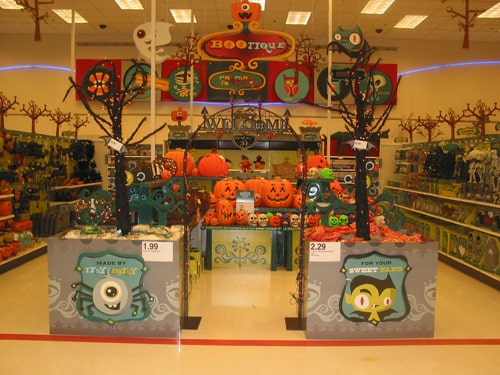 Contact us to discuss how we can help with your corrugated store display project for Halloween or any retail promotions.