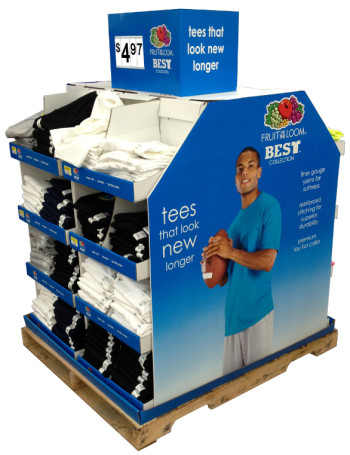 Packaging and Displays for Warehouse Stores
Over the years, some of our best work has been on display in warehouse club store environments such as Sam's Club and BJ's Wholesale Club.
We have developed effective solutions for club stores including pallet skirts, redemption cards, and fully packed-out pallet displays that include corrugated trays and product packaging. Partner with us today to promote your products in warehouse club stores.
Warehouse Club Stores Examples