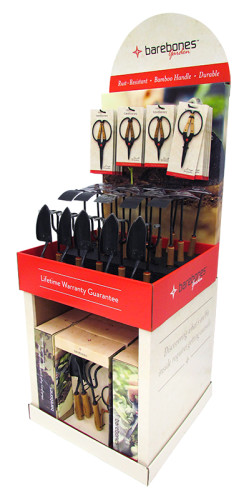 Hardware Tools Display for Home Improvement Stores
Structural design is extremely important when displaying large or heavy items. Let our experienced design team create display ideas for your products such as tools, garden supplies, hardware, and building materials. Below you can see a few examples of displays that work well for this type of product.
You can also view similar displays categorized by type of store: View Hardware and Home Improvement Store Displays.
Hardware / Tools Examples