Free standing cardboard displays are a great way to showcase your product, stand out against the competition and increase sales. Almost sounds too good to be true, doesn't it? We assure you…it's not!
So how do you know if these selling machines are right for you and your products? Keep reading to learn everything you need to know about free standing cardboard displays.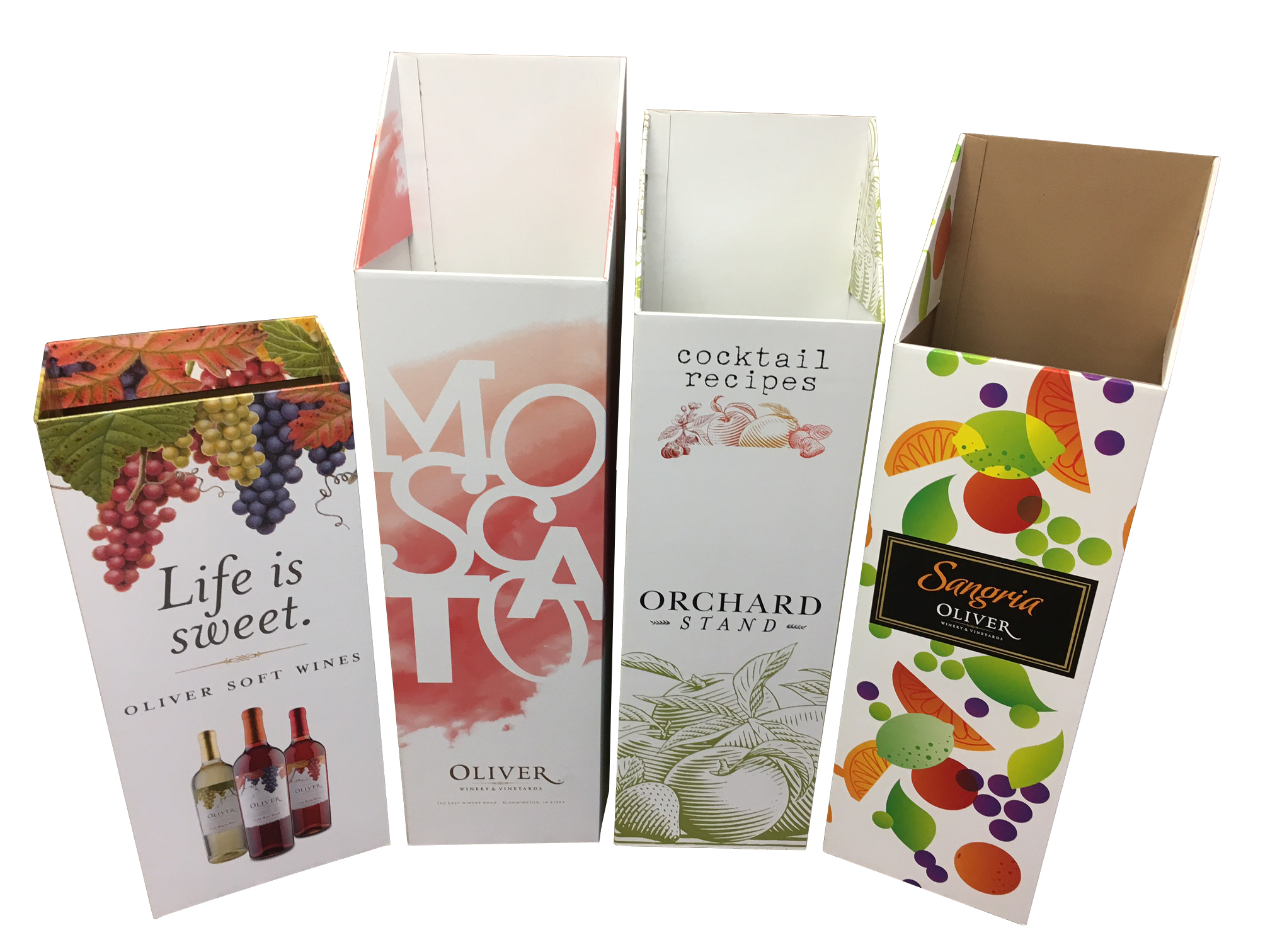 What's so great about free standing displays? 
Free standing corrugated cardboard displays are great for many reasons, but perhaps one of the best is their ability to be customized. Branding is huge in today's retail landscape, and the more opportunity you have to promote and highlight and build brand awareness, the better! They're also easy to distribute, set up and stock, so retailers love them. 
What kind of products would be good for free standing displays?
Any number of products would be great for free standing displays, but the following are all but made for them. It's easy to design a display that's suited for a variety of specific products. 
Items that are easy to grab

do very well in

free standing cardboard displays

. Make pockets for media like DVDs, magazines and newspapers, or create tiers to offer a clean, simple way to display products.

Affordable jewelry and cosmetics

are great to sell on free standing displays.

Fast moving items

, like accessories or tech products also do well (although you may want to research and invest in secondary security options if you're selling a lot of high-priced items that may encourage theft).

Odd-shaped products that may not stand well on traditional shelves

are good on both individual floor stands as well as free standing dump bins.

Discounted, discontinued or clearance items

will get extra exposure with the right placement, meaning they'll be likely move quickly and deplete inventory, which is always the goal of discounted products.  
Where is the best location to place free standing displays in a retail store?
Free standing cardboard displays are versatile, lightweight and easy to move. Put them in any number of locations around your retail space. 
Place at the end of aisle rows

as end caps.

Easily position in a centralized location away from a wall or aisle

to create a 360° shopping opportunity for foot traffic coming in any direction.

Use duplicate placements of the same display

to ensure maximum exposure, catching customers on their way in and out as well as while they browse the very back reaches of your store. 
Why (or when) should I use free standing displays instead of permanent? 
There are benefits to both free standing and permanent displays. Think about the following when trying to decide which type is best for your needs. 
Free standing displays are easily customizable, incorporating branding directly into part of the display as a printed, consistent feature. Permanent displays typically use signage that is secondary or added onto their platform.

If you want to move your displays, this one is pretty much a no-brainer. Permanent displays aren't meant to easily break down and move (as their name would suggest). If mobility is your goal, free standing may be more inline with what you are looking for.

If you're looking to promote seasonal items, free standing displays are absolutely the way to go. 
Regardless of what type of display will best suit your needs, the simple fact is, displays can be a game changer in your retail space. They're an absolute must-have. They can promote sales, improve brand awareness and keep items organized and easy for your customers to find. 
Wondering if free standing cardboard displays are right for your retail space? Check out Creative Displays Now's Custom Corrugated Cardboard Floor Displays page to learn more about these versatile, sales-oriented display options. You can also call us at 1-855-284-6922 for more information.