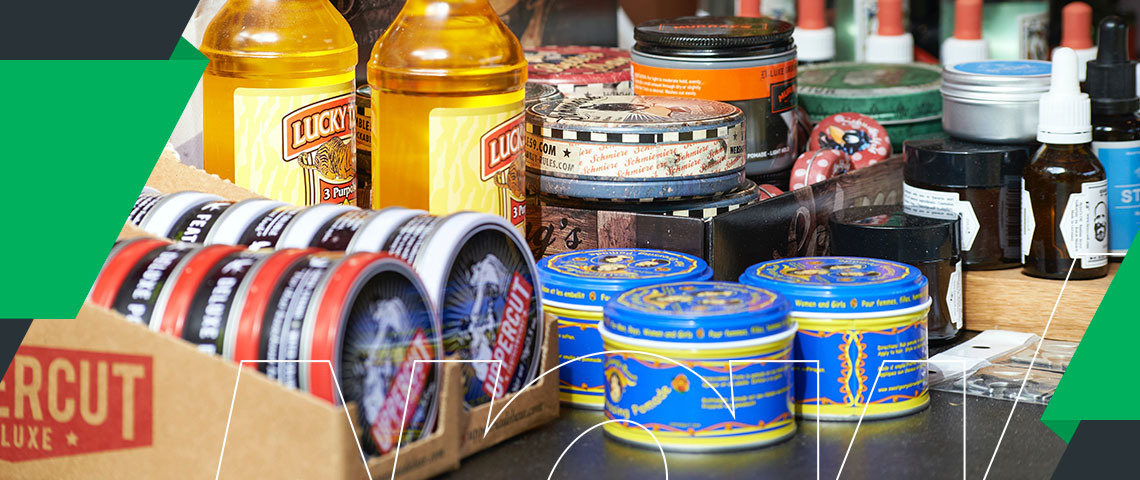 Designing, producing and manufacturing products takes significant time and money. Once your product is ready to be placed on the shelves in the stores, you may be wondering how you can quickly and efficiently display your product to help it stand out among the others. Fortunately, with PDQ — "pretty darn quick" or "product displayed quickly" — displays, you can gain valuable advertising space for your brand and product without spending too much time on setup.
A custom PDQ display can help you attract new customers, increase brand recognition and you can attract new customers in the store, increase brand recognition and eliminate the need for overly complicated or stock product displays.
Key Features of a PDQ Display Tray
A PDQ display, or corrugated cardboard display, is commonly seen in a tray design on shelves or countertops in stores. However, these displays also come in a wide variety of custom options, including:
Rack displays
Bin displays
Pallet displays
Endcap displays
Floor displays
Retail displays
Multi-tiered displays
Corrugated displays
These displays, which are often comprised of cardboard and other lightweight materials for easy shipping and setup, help businesses have some control over how their product looks on the shelves. Typically, these displays are reserved for areas of high foot traffic in a store, such as at the checkout or sales counters, but they can really be placed anywhere in the store.
While early PDQs were created to help make stocking products easier and faster, they've evolved to provide much more value to businesses today. These unique customized displays function as both stocking space and advertising space.
Here are the key features of cardboard PDQ displays:
Easy to open and close for fast setup
Displays custom compelling graphics and signage
Keeps products and merchandise well-organized
Maintains ideal presentation
Prevents items from being knocked over
Quick to manufacture
Efficient loading of products by keeping everything together
Provides another option for marketing and packaging
Benefits of PDQ Displays
What will a PDQ display mean for your product or merchandise? Aside from providing an additional space to advertise outside of your actual labels and logos, PDQ displays can put your product and brand on the map and encourage customers to buy. Here are the top advantages you can expect with custom PDQ displays:
1. Provides Easy Assembly
PDQ displays can be set up in seconds. This means store employees can spend less time assembling your product and more time selling it. Easy setup also means efficient restocking so your products are always available for customers who are interested.
2. Offers Versatility
Because there is such a wide variety of PDQ displays, you can use them for any unique products, designs or brand goals you have in mind. Many brands will have promotions or seasonal changes throughout the year, which PDQ displays can accommodate.
3. Maximizes the Space on the Shelf
There's only so much space a store can hold for your product, which is why it's important to use a display that works for smaller, limited spaces. No matter the size of your product, PDQ displays help you maximize every inch of real estate.
4. Encourages Impulse Buying
Customers waiting in line at the checkout may see your product displayed neatly and make a last-minute impulse decision to purchase it. PDQ displays can easily turn your items into grab-and-go products that catch their eye and quickly relay what your product can do for them without having to think too much about it.
5. Offers Customizable Branding Options
Perhaps the most exciting benefit of using PDQ displays is that you can completely personalize them according to your brand or product's visuals, logo, language and colors. These options make it easy to blend your stocking space with your marketing strategy to attract customers.
6. Applies to a Large Product Base
PDQ displays are ideal for many different industries and products. From beverages and food to pet supplies to electronics to home goods, you can display your product efficiently in an eye-catching corrugated cardboard display.
7. Improves Visibility
The sooner customers can find your products, the faster you can make sales! PDQ displays include stunning visuals and icons to create a cohesive image, making it easier for customers to locate your items in the stores and develop brand recognition.
8. Provides Environmentally Sustainable Options
While you're highlighting your brand's best qualities, you can also boost your brand's sustainability efforts by using PDQ corrugated displays made from cardboard. This means your displays can be reused, recycled or even used to produce more display units down the line.
Things to Consider When Designing a PDQ Tray
Before you can get started with dreaming up your unique PDQ corrugated cardboard displays, take the following factors into account to make the process as seamless as possible.
1. Type of Product
The first element to consider is the type of product or products you plan to display. Corrugated cardboard displays often work best with smaller and medium-sized products, including
Cosmetics
Toys
Snacks/Food
Beverages
Candy
Gum
Hand sanitizer
Lip balm
Accessories
Hair products
Batteries
Cleaning products
Greeting cards
Travel items
Earbuds
Try to match your PDQ display design to your product's overall aesthetic and function for a cohesive look. For example, a display for batteries would likely look much different than a display for children's toys.
2. Number of Units
The next step is to consider the number of units you will need for your product. Are you selling to local retailers only? Are you going nationwide? Either way, the number of units you require to fit all of your products will determine your overall costs for your displays, so it's something to note.
3. Store Placement
In some cases, you may know where a store is going to display your product ahead of time, such as near the cash register, at the electronics sales counter or in the toy aisle. If your product can fit in a smaller PDQ display, you have a better chance of being put in an impulse-buying section, such as right before customers check out.
No matter where your item is placed, you can use the store placement to create a unique strategy for grabbing your customer's attention by advertising in a visually stunning yet functional way.
4. Demographic
The customer base of your brand and specific product can influence where the display will be in the store. For instance, if you sell makeup, your product might be displayed in the cosmetic aisle or women's care section. If you sell hand sanitizer or another grab-and-go product, your product will likely be in the checkout line.
You may also want to consider whether your customers are more male or female-oriented, their average income or anything else that can help you build a thorough customer profile. This can help you provide maximum benefits to your customers and set you apart from other retailers, creating loyalty.
Get Started With an Estimate From Creative Displays Now!
Creating an attractive display for your product is more than just a flashy way to catch the customer's eye. This type of advertising allows you to build brand recognition and effectively target your audience so you can grow your business. At Creative Displays Now, we've made it our mission to help businesses across many industries display their products and help their brand stand out.
For nearly 60 years, we've developed a thorough understanding of various display specifications and requirements for major retailers. We're proud to share that every part of our process, from design to distribution, happens under one roof. It's our goal to meet the speed and quality expectations of our customers. Request a free quote for your custom PDQ corrugated cardboard display trays today!