Introducing new in-store marketing campaigns including a variety of cardboard displays doesn't have to be difficult if you know how to go about it. The key is to consider all your audiences, engage your customers, keep it simple, switch out displays at appropriate times, and measure the results. Keep reading to learn more about each of these simple, low-hassle steps to introduce new in-store marketing campaigns.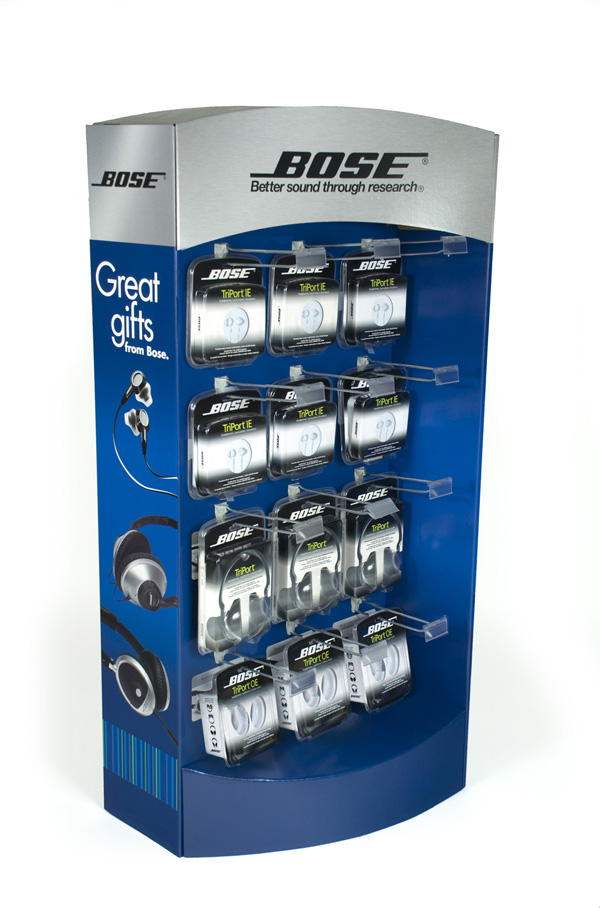 Consider All Your Audiences
One of the most important aspects of in-store marketing is considering your audience. There is more than one audience you should be catering to, however, as you choose your displays and decide what promotional message to communicate. There is more than one archetypal customer for most businesses, first of all. Most retail stores also fail to consider employees when designing their marketing messages. Not only do employees spend money where they work, they also convey marketing messages to customers who are more likely to miss the displays during their short time in the store.
Create an Engaging Message
This is perhaps the hardest part of introducing a new in-store marketing campaign, but the effort will pay off when customers feel engaged and inspired to spend more. Tired promotions – like buy-one-get-one-free sales or 10% discounts on less popular products that retailers are trying to get rid of – aren't necessarily going to boost sales. A unique and memorable promotion that engages customers, on the other hand, will be more than worth your time.
Keep it Simple
Shoppers don't want to be inconvenienced or feel like they need to make complex decisions as they peruse the shelves and displays of a store. Instead, it's better to keep in-store display campaigns as simple and convenient as possible so customers don't need to think much about it – they only need to buy.
Consider the Timing
If customers keep seeing the same displays month after month, they won't feel inspired to swing by and see what's new because they'll already know it's going to be the same. Switching out displays too often, on the other hand, is expensive and may leave many customers out of the loop. It's important to consider the nature of the campaign, the time of year, the shopping habits of your customers, and the timeline for your next campaign so you can keep display up for the appropriate time.
Measure the Results
And, finally, make sure to measure the results of your in-store marketing campaigns so you can readjust for more success in the future. Which cardboard displays yielded the most sales? Which were ignored? Which displays in which locations of the store seemed to spark the most interest? What did employees have to say? It doesn't matter how you do it, just make sure not to skip this vital step. Otherwise you're doing your store a huge disservice.
Introducing new in-store marketing campaigns doesn't have to be a headache. Just take it one step at a time and your next campaign should be more than worth the effort.